I try to avoid blogging about current events ever since a reader told me she was unsubscribing because "Why do I care what YOU think about the Olympics??" (which was in the news at the time).
I made the mistake of saying something in passing about Michael Phelps.
Apparently it triggered her. Maybe she's allergic to chlorine, I don't know.
But not talking about a worldwide pandemic makes me look like I'm trying to ignore the elephant in the room.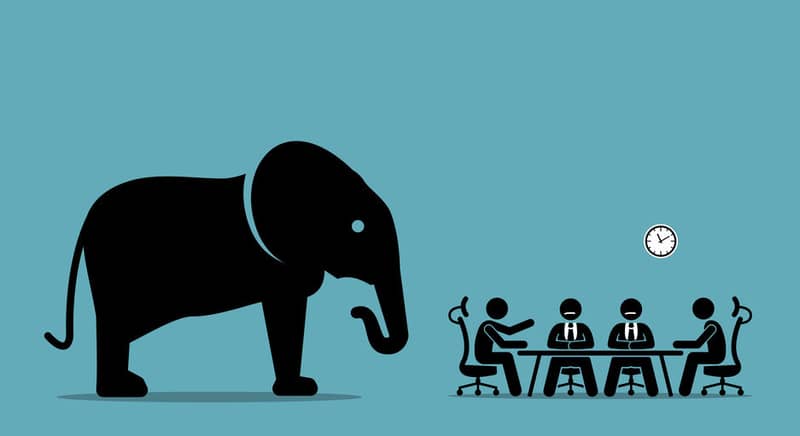 I am not. I just try to downplay negative stuff and focus on whatever positive exists.
But this thing impacts all of us on many levels, especially us over-50, 60 and beyond group.
And it's not something you can resolve with a few push-ups.
I wish.
That type of incentive (push-ups cures the virus!) would motivate the biggest push-up haters to drop and give me 20.
In reality, the "shelter in place" situation changes everything for most of us – in ways far beyond anything we could imagine.
For example…
My gym is closed right now along with all the rest of them. Before this, it only closed Christmas Day.
As my main Happy Place – and often the only way I get out of the house – no way to work out combined with a stockpile of more food than has ever inhabited my cupboards could spell disaster in a hundred different ways if I let it.
Maybe you're in a similar situation.
Imagine if you comfort yourself with every chocolate, cheesy, ice-creamy thing and not do anything other than sit on the couch and binge watch Jeopardy.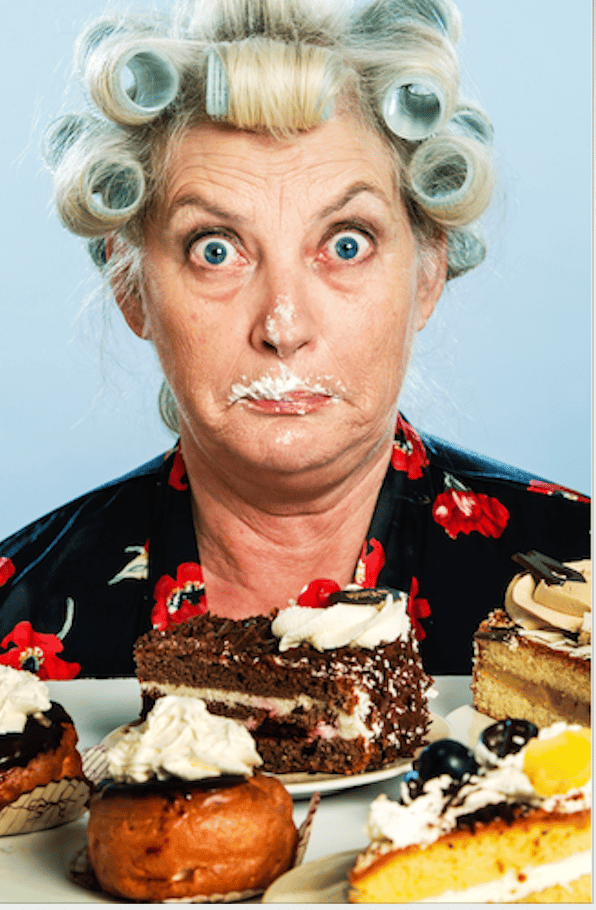 Gee, what could go wrong?
For one, you'd likely see numbers on the scale you never imagined a single person could achieve in such a short time.
The danger is real, my friend.
Here's why the situation is literally a Perfect Storm of Everything Working Against You All at the Same Time…
Consider the guidelines I recommend in nearly every blog post:
Eat clean (as fresh and natural as possible)
Keep stress under control (keeps cortisol — and belly fat — under wraps)
Be consistent with your activity (both weights and cardio)
Surround yourself with a strong social circle (harder to do as you age)
Buy new lipstick whenever you feel down (yes to a pinky spring lippy!)
Okay, maybe not the last one, but the others all work together to create an overall healthy lifestyle.
Everything about a home lockdown works against all of them:
We're surrounded by processed foods we may not normally buy
We're stressed out to the max thinking a step outside the house will literally kill us instantly
Gyms and fitness centers are off limits or closed
You can't ease the pain of all of the above by hanging with your friends
So I came up with a few tips to help you stay sane and as healthy as possible during this trying time
1. Add some structure to your day
I am still getting up early and working out at home and keeping the same routine, which gives the illusion it's just "another regular day." haha! Joke's on me
2. Keep extra food and your apocalyptic rations out of sight
Tuck those emergency protein bars and other bags and boxes away in the garage or in a covered cabinet and forget you even have it until you need it.
3. Be hyper aware of what you're eating and how much
This may be the most important thing to keep in mind… The stress of being confined at home can lead to comfort eating and mindlessly grabbing whatever's within reach. There's no happy ending to that scenario. Instead, call or Facetime a friend to get you through it. Use an app like MyFitnessPal to track stress snacking.
4. Make the most of this legit excuse to chillax
Catch up on your reading. Tap into those "watch later" YouTube files you never actually checked out.
Speaking of binge watching, why not try a little binge reading my checking out these other posts for inspiration:
3 Simple steps to crush any craving
Make this ONE mindset change to be younger, healthier and smarter in 2020 than you were in 2019
How to stay on track when it seems totally impossible
Stay safe!
Linda